"Overreaching Regulations" For Water Rights Holders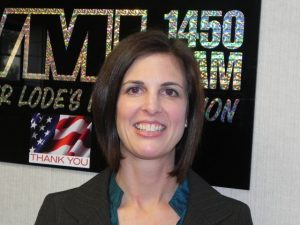 Kristin Olsen

View Photos
Sacramento, CA  – Former Mother Lode Assemblymember and current Assembly Republican Leader Kristin Olsen (Modesto) wants Californians to get involved in the decision making process when it comes to upcoming decisions on water rights curtailments.
As reported earlier this month, the State Water Resources Control Board announced that senior water rights holders within key state watersheds might have to cut back for the first time in the four-year drought. One way of imposing restrictions would be through water diversions for irrigation. California's system prioritizes water for those who made claims before 1914.  The water availability alert went out to more than 36,000 water rights holders across the state.
Olsen says the board's potential curtailment orders would drastically limit the ability of communities, farms and businesses to access water they have had rights to for well over a century.  She released this statement on the issue:
"The Board has been trying to find a way to curtail water rights for decades and the drought has finally given them the excuse they have been looking for. I urge the Governor and the Board to allow for alternatives to unprecedented and overreaching regulations.   For the sake of Californians across the state, the focus should be on expediting water storage and desalination projects that continue to wait on the sidelines for approval. This is a critical time for Californians to get involved in the Board's decision-making process.  Our families, businesses, communities and the state's economy rest upon making smart decisions that will secure our scarce water supply for generations to come."
Board Officials report that last summer water rights dating back to 1914 were restricted on most of the state's major river systems.