'Normal' Post Office Hours On April 15 Tax Day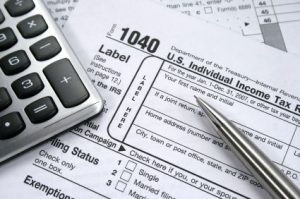 Taxes

View Photos
Sacramento, CA — Heads up, if you have not yet filed your taxes and are planning on local help from the U.S. Postal Service (USPS) to get that April 15 postmark on them.
According to USPS regional spokesperson Gus Ruiz, not only are the days long gone when the post offices stayed open until midnight, he shares this cautionary statement: "It's only been in the larger metropolitan cities like Sacramento, Fresno, San Francisco, San Jose, Oakland…cities like that…as recent as last year that we were open past 10 o'clock."
Note the key words "last year" and "were." Now that the Internal Revenue Service (IRS) is reporting it receives 90 percent of tax returns online, most USPS locations plan to be open only during their normal hours during tomorrow's April 15 Tax Day. So, he says, moving forward, folks will need to be very aware, both of their local post office's hours and the last pick up time on those mail drop slots or collection boxes before placing any last-minute tax returns in there.
If you are one of the stalwart members of the ten percent that still files their returns via the U.S. Mail, Ruiz advises, "Drop [them] off at the Local Mail drop inside to assure that it does get picked up." He confirms that all returns placed in a mail drop slot or box at a USPS post office location ahead of the last daily pick up time on April 15 will receive the postmark for that date.
Post office hours vary greatly by location across the Mother Lode. To confirm the hours of any USPS office you may plan to use, click here for the USPS locator tool and simply fill in the location box with your city/town name or zip code.