Stakeholders Pen Support For Pinecrest Lake Proposal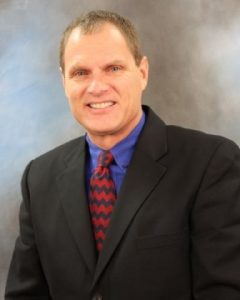 Darrell Slocum

View Photos
Pinecrest, CA – With a looming deadline for public comments to PG&E's request for modifying Pinecrest Lake water levels, the Tuolumne County Business Council (TCBC) says it is now penning a support letter.
The council's missive may join a likely swell of similar communications, as other stakeholder groups and private individuals respond to Tuolumne Utilities District (TUD) outreach efforts ahead of the April 15th at noon deadline for public input to the State Water Board. According to TCBC President Darrell Slocum, the group is of the opinion that PG&E's request balances the needs of tourism, other businesses and the residents. "We see this as a collaborative effort amongst the community stakeholders, including the tourism elements and other businesses — to do what we need to do — in order to keep our county functioning at an optimal level," he explains.
As reported earlier, PG&E filed a request with the Water Board that would allow the utility the to lower the Pinecrest Lake surface elevation water levels from the current minimum of 5,608 feet to between 5,606 and 5,600 feet until and including Labor Day, as allowable within the existing certification for specific type water years. While lake levels are lower, PG&E would also make improvements for boating and other recreational activities at the lake by removing natural underwater hazards such as boulders and stumps, and make modifications to shoreline sediment.
The Water Board, which released a new study regarding recreational impacts relative to different water elevations, is now leaning to adopt a mitigated negative declaration for the project. Without the flexibility that PG&E is requesting, TUD's opinion is that, due to regulations approved by the state in 2008, the lake will be subject to maintaining an unrealistic level for existing drought conditions, with subsequent estimated impacts to 44,000 county residents.
Certainly, Slocum says, from a business standpoint, "There's the direct tourism connection to the businesses, in and around Pinecrest…then of course, other businesses in the community benefit…up and down the Highway 108 corridor." Echoing TUD's concern, he adds, "And then, from a water usage standpoint, we're all directly tied to our need for that water." For more details on PG&E's request, TUD's position and how to weigh in on the issue, click here.