Hot Topics On Calaveras Meeting Agenda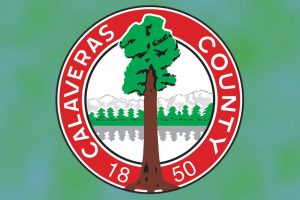 Calaveras County Seal

View Photos
San Andreas, CA – Along with Lake Tulloch water issues, which are expected to weigh heavy in Tuesday's Calaveras County Board of Supervisors meeting, the supervisors will rescind a resolution that resulted in a lawsuit from a national watchdog organization.
Ahead of the meeting, which is scheduled to begin at 9 a.m. in the council chambers (891 Mountain Ranch Road), the board notified Lake Tulloch Reservoir stakeholder entities, inviting them to attend an informational exchange over potential drought relief draw down plans to provide downstream water relief for fish and farming as soon as this summer. Expected to participate are representatives from Tri-Dam Project partnership the Oakdale and South San Joaquin irrigation districts (OID and SSJID), which developed, operate and maintain the reservoir; Calaveras County Water District (CCWD), which maintains 2,500 Lake Tulloch customer connections; and Congressman McClintock's office. The board has indicated that it may choose to subsequently adopt a resolution officially supporting joint efforts and recognizing community impacts.
The board has slated to potentially rescind a controversial resolution it made last year in support of the Christian-affiliated Calaveras Door of Hope. As reported in a previous story, the action is due to a lawsuit brought against the board by the American Civil Liberties Union (ACLA) on behalf of several women with various religious beliefs. The lawsuit argues that in its work assisting with unplanned pregnancies, the Christian ministry-based organization promotes one particular set of religious beliefs over all others.