Tougher Sentences For Drug Crimes Near Schools?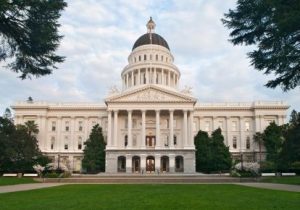 Sacramento Capitol Building

View Photos
Sacramento, CA – A state senator who formerly taught elementary school has introduced a bill that proposes to deal much harsher sentences for drug traffickers who manufacture or sell drugs near schools.
According to California Democratic Senator Tony Mendoza, SB 212 expounds on the existing Juvenile Drug Trafficking & School Yard Act of 1988. It would allow a judge to impose an additional prison sentence of three to five years on those convicted of manufacturing or trafficking controlled substances within 1,000 feet of a school of any kind, even if such activities occur on private property. It also would add preschools to the list of schools that are protected under the law.
In pointing out the need for the bill, Mendoza evokes, as an example, a Santa Clara trial court decision affirmed last year by a California Appellate Court, where three co-defendants charged with manufacturing methamphetamine across the street from an elementary school could not be subjected to enhanced sentencing because their actions took place in a backyard shed behind a private residence and not in a "public area."
In support of Mendoza's bill, Director of Legislation for the California District Attorneys Association Sean Hoffman comments, "This [current] enhancement exists because the Legislature has made a commitment to keeping drugs out of our schools, and protecting students and teachers from the dangers that controlled substance labs present. Unfortunately, in order to use the enhancement, prosecutors have to hope that the manufacturing is taking place in a public area. In reality, that's not where these labs operate."
Mendoza says, "Children should be protected from drug trafficking or manufacturing regardless of whether it takes place on public or private property…SB 212 will strengthen the law and send a clear message that if you manufacture or traffic illicit drugs near our children's schools you will be severely punished."