Blazing Post-High School Pathways To Careers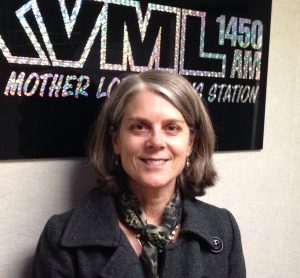 Tuolumne County Superintendent of Schools Margie Bulkin

View Photos
Sonora, CA – For high school students looking to bridge into fire technology, emergency medical and health administrative services careers, a Mother Lode consortium's efforts to secure a $1.3 million chunk of $250 million newly available state funding may help speed building the necessary footpaths.
Last Friday, on behalf of the Mother Lode Pathway Project, Tuolumne County Schools Superintendent Margie Bulkin submitted a second-round grant request for funding specifically released by the state legislature for use by secondary and post-secondary education partners to develop clear technical education pathways directly from high school to regionally available jobs. The local proposal asks for the proposed monies over a two-year period from July 2015 through June 2017 to help build out essential administration, resource and infrastructure connections between Tuolumne, Calaveras, Stanislaus and Mariposa counties' high schools and existing, directly related Columbia College programs.
Included in the grant submission are letters of commitment for in-kind support from Mother Lode education, emergency-fire and health care entities and local businesses within the consortium, which promise to provide targeted academic studies, paid and unpaid work experiences, job training, and "a seamless transition to college and careers," according to Bulkin.
Following review by the State Education Office, grant recipient announcements are expected to come sometime in June, Bulkin says. She adds, "This will be a very competitive competition with…$1.5 billion in total requests from education institutions across the State competing for the award."
Bulkin also states that consortium efforts will carry on towards the project goals, irregardless of a fund award. "Revitalization is a really good word to use for this project," she says. "We hope that it will spur or grow and expand other efforts in this area to really looking at how we are preparing high school students for what's next, whether that is going on to get a certificate or going on to higher education — and really developing into a professional that can contribute in the workplace."