GOP: Your Priorities Are Our Priorities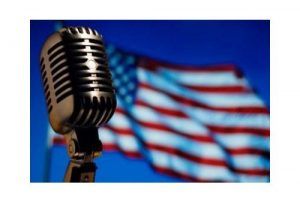 Microphone and US Flag

View Photos
In this week's Republican Address, Rep. Lynn Jenkins of Kansas spoke about ways to lower costs and expand opportunity for middle-class families, including planning to protect college savings.
Jenkins was Tuesday's KVML "Newsmaker of the Day". Here are her words:
"Good morning.  I'm Lynn Jenkins, Congresswoman from the Second District of Kansas and Vice-Chair of the House Republican Conference.
This is the time of year when high school seniors are putting the final touches on their college applications.  That means it's also the time when families are preparing to start paying for that education – whether it's a 4-year college, community college, or a technical school.
As a parent with two children in college, I know this can be one of the most rewarding, and at the same time challenging, aspects of being a parent – particularly at a time when costs are going up while wages stay about the same.  All told, Americans now owe more than $1 trillion in student loan debt.
And so in the new Congress, Republicans are working to lower costs for middle-class families and empower folks with bottom-up solutions that help prepare you for the future.
That's why, this week, I introduced a bipartisan plan to expand popular 529 college savings accounts.
As you know, these 529 plans were created to help middle-class families save and plan for college.  Many parents open them not long after their children are born.  And ever since Congress allowed folks to withdraw from these accounts tax-free for college expenses, 1 million account holders have turned into 12 million.
Unfortunately, instead of expanding 529s, the president recently proposed raising taxes on college savings.  If implemented his scheme would have turned back the clock on middle-class families, and taken money from your savings to pay for more government.  This would have discouraged families from using 529s, meaning less savings, more debt, and more government dependence.
It was a terribly misguided idea, but it took a public outcry for the president to realize it.  Just days after proposing this tax on 529s, he agreed to drop it from his budget.
But with hardworking families struggling, abandoning his proposal is not enough.
First, the president should put his full weight behind our plan to expand and strengthen 529 accounts.  We can remove common paperwork problems, empower students to use the money to pay for computers, and make it easier for families to send their kids to the college of their choice.  Because we should be rewarding people who work hard and play by the rules – not punishing them.
Second, the president should reconsider his threats to veto our common-sense jobs bills.  We've voted to approve the Keystone XL pipeline, which would create 42,000 American jobs.  We're ready to restore the 40-hour workweek so we can get people working full-time again. And we think bureaucrats should have to regulate with more transparency and less cost.  That's just common sense.
Expanding opportunity, protecting middle-class savings, holding government accountable: these are your priorities, which means they are Republicans' priorities.
As we saw this week, when the people speak out, government has to listen.  Now we need President Obama to keep listening.  It's the best thing he can do for our families and our future.
Thank you for listening."
The "Newsmaker of the Day" is heard every weekday morning on AM 1450 KVML at 6:45, 7:45 and 8:45 AM.