Cautious Optimism For Arts Ed Focus In Schools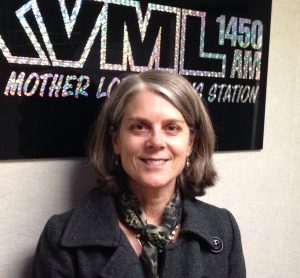 Tuolumne County Superintendent of Schools Margie Bulkin

View Photos
Sonora, CA – State-led efforts now actively underway to elevate arts education to a core subject in California public schools education is evoking cautious optimism from one of the Mother Lode's head educators.
"I think that we are seeing the New State Standards looking at a breadth of material that a student learns," says Tuolumne County Superintendent of Schools Margie Bulkin. "Some kids are more gifted and talented at…some subjects than others, and for this reason it's great to see the prospect of arts becoming a content area. The only thing I will add is, with all mandates, school districts will want to see the money that follows that. So if that's the case, then we'll be really thrilled to be able to transition to seeing arts as part of the core content area."
This week, State Schools Superintendent Tom Torlakson received the findings and recommendations of a 100-member committee he formed in 2012. Called the Blueprint for Creative Schools Task Force, its findings and recommendations, submitted in a 118-page report and 30-page summary call for arts education to become a core focus study, available to all students in order to provide a vital role in helping develop creative expression and critical thinking skills in preparation for 21st century careers.
Of the report, Torlakson remarks: "The picture [the task force reports] paint is one of a relevant, robust, and dynamic curriculum to keep kids in schools, narrow the achievement gap, and give students an opportunity to discover and develop their individual talents. But they also highlight the need to make certain all students have access to arts education so they can explore their own artistic vision."
The report is under discussion today and Saturday at a public meeting in Oakland.