S&P: California's Financial Comeback Due To Cuts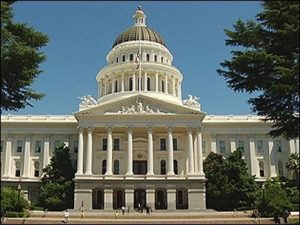 California Statehouse

View Photos
Sacramento, CA – A Standard and Poor's report released this morning claims that California's recent financial improvements have more to do with controlling government expenses, rather than new taxes, and the improving economy.
The Associated Press reports that S&P analyst Gabe Petek says Gov. Jerry Brown and state lawmakers would repeat past mistakes if they rely on overly optimistic revenue projections rather than building a cushion and paying down long-term commitments.
The credit rating service has increased the state's credit rating twice since 2013, due to its better financial standing. The report could be referenced in the weeks ahead as leading Democrats have stated they want to restore many of the programs that were cut during the recession. Governor Jerry Brown urged caution about increased spending when he delivered his State of the State address.