Cutting Back Retiree Health Care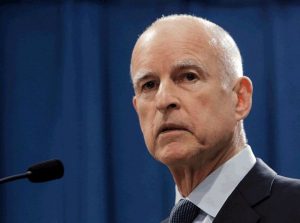 Jerry Brown

View Photos
Sacramento, CA — Governor Jerry Brown says he's looking at ways to reduce the amount of money the state doles out for retiree health care.
The Associated Press reports that California faces an estimated $72 billion unfunded liability for more than 800,000 state employees and their families to provide health coverage once workers retire from civil service, and for those who have already retired. The Governor will soon begin negotiations with labor groups. He would like the new workers to starting paying about half of the costs associated, and require them to work an additional length of time before they are eligible for full benefits.
Health care benefits are becoming additionally burdensome to taxpayers. In 2001, the state spent $458 million on retiree health care. But today, the state is spending nearly $2 billion.
The AP reports that currently, only three of the state's 21 bargaining units, including highway patrol officers, operating engineers, and physicians and dentists, make some contribution on retiree health.