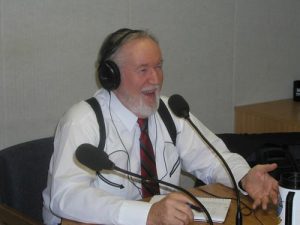 Rex Lefevre, Doc Wisdom

View Photos
Boise, ID — A former Mother Lode resident, and popular local radio host, has passed away.
Rex Lefevre, known to many as "Doc Wisdom", has died in Idaho. He hosted his final "Buyers and Sellers" show on AM 1450 KVML in August of 2007. He hosted 533 shows over a 10 ½ year span. Wisdom had a love for radio, and several people called in to offer him praise, and thanks, during that final show. In an interview conducted immediately afterwards, he said, "It was a wonderful, wonderful experience. It´s always gratifying to know that whatever sacrifices you made in the past, or whatever difficulties you encountered, there were some folks out there that appreciated it."
Lefevre noted at the time that the "Buyers and Sellers" show helped him get through a tough time in his life when his wife was battling cancer, and eventually passed away.
Lefevre later moved to rural Idaho, where he helped create a community radio station. Family members report that he passed away this week. A funeral service in Idaho is pending.