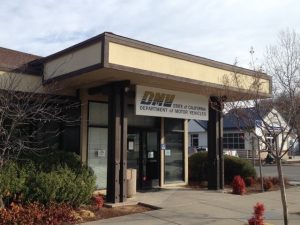 Sonora DMV office

View Photos
California expects that 1.4 million immigrants will apply for driver's licenses in the next three years, after a new law takes effect January 2nd.
Immigrants in the country illegally will be able to receive a driver's license, as part of a new law recently signed by Governor Jerry Brown. The license will include a distinct marking, which will differentiate it from licenses issued to U.S. citizens.
The Associated Press reports that a recent controversy is that immigrant advocacy groups are urging anyone who has previously obtained a license with a false name, or has a criminal record, to speak with an attorney before applying for a license. Law enforcement and immigration officials can access DMV data.
Nine other states have similar laws. In passing the legislation, proponents argued that it would increase public safety, because more drivers would be insured, and have passed mandatory tests. Opponents, however, argued that it sends the wrong message to people in the country illegally.