Brown Pardons Calaveras Offender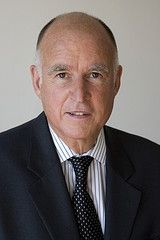 Jerry Brown

View Photos
San Andreas, CA — A man convicted of drug offenses in the late nineties has received a pardon from Governor Jerry Brown.
The Governor granted 105 pardons on Christmas Day, including one to Stephen R. Mears. He was sentenced in Calaveras County Superior Court in September of 1999 for transportation of a controlled substance, and possession of a controlled substance for sale. Mears served eight months in prison and three years parole.
Mears submitted a request for a pardon through Sacramento County Superior Court in 2011. Information from the Governor's Office claims that Mears has lived an "honest and upright life" since his release from custody, and "exhibited good moral character." The Governor says that Mears has paid his debt to society, and has earned a full and unconditional pardon from the earlier drug offenses.
All of the individuals granted pardons have completed their sentences and have been released from custody for more than a decade, without further criminal activity.