Voter Registration Deadline Monday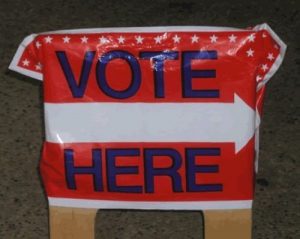 Election Sign

View Photos
Sonora, CA – If you want to vote in the June 3 primary, you have until Monday to register.
Election officials say you need to register to vote if you recently moved to the area, changed your name or if you just turned 18-years-old.  You can pick up voter registration forms at your local post office, library or county elections office and then mail it. Easier yet, file online by clicking here.
Tuolumne County Elections Official Debi Bautista says they have started to receive mail-in ballots and she notes one problem.  "We have a list of voters who we have received their ballots, but in all of these there is no signature so therefore we can't count them," says Bautista.
Voters will be notified that their ballot is not signed, but you can check for yourself by clicking here.