Historic Building To Come Down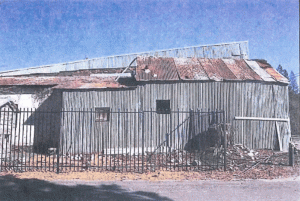 Miner's Bean Kettle

View Photos
Sonora, CA — The Tuolumne County Supervisors will allow the Miner's Bean Kettle building to be dismantled.  The Supervisors voted unanimously to grant a conditional use permit to the owner, Southern Tuolumne County Historical Society.  The historical society's main reason to tear down the building is due to safety concerns.  Society Officials say the building has deteriorated beyond repair, and it is not safe to enter.
The Big Oak Flat building is located at 17544 Highway 120.  It is made of wood and is on the National Register of Historic Places. The structure was built around 1870 and has been used as a residence, Post Office and restaurant.
Tuolumne County Community Resources Agency Director Bev Shane says, "The Society's intent is to demolish the building, but preserve all of the pieces.  There is a plan to reconstruct the building at some point in the future or at least to create display that would commemorate this building."
Shane says no tax dollars are being used in the project.