Forum Will Focus On Water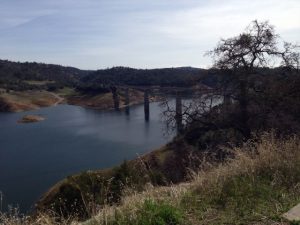 New Melones low water levels

View Photos
Sonora, CA — Water rights and the ongoing drought will be a focus of a community forum Thursday.
The Columbia College Foundation is presenting, "Focus on Foothill Water: Beyond the Drought." The event is part of the Foundation's "Community Lecture Series."
The keynote speaker will be John Mills, who is a member of California's Emergency Drought Task Force. There will also be a panel discussion featuring Lindsay Rosasco Mattos of the Tuolumne County Resource Conservation District, Don Stump of the Mountain Counties Water Resource Association, Patrick Koeple of the Tuolumne River Trust, Stephanie Suess of the Chicken Ranch Rancheria of Me-Wuk Indians and Tom Trott of the Twain Harte Community Services District. The panel moderator will be Dr. Tom Hofstra of Columbia College.
"The most important thing is to get good information out to the public," says Mel Kirk, Columbia College Foundation Board President. "There is a lot of confusion out there right now, and what we hope to do is be constructive, and give an opportunity for citizens to ask questions."
Kirk says the event designed to be "informative and positive," rather than "political and confrontational."
The free and open to the public event runs from 6:30 – 8:30pm, this Thursday, in the Sonora High Auditorium.