McClintock: Democrats Put Illegal Immigrants Before Taxpaying Citizens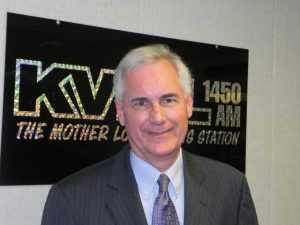 Tom McClintock

View Photo
Rep. Tom McClintock spoke last week about the Democrats' $3.5 trillion budget bill that, according to McClintock, puts illegal immigrants before taxpaying citizens.
McClintock was Wednesday's KVML "Newsmaker of the Day". McClintock stated the following:
"How will this money be spent? To provide amnesty for millions of illegal immigrants who have already defied our nation's laws, thumbed their noses at our nation's sovereignty, and are expecting American taxpayers to continue to support them.
This is insane and it has to stop.
This is a mass migration on a scale that no nation has ever survived, at a time when real family earnings are declining, crime is increasing, homelessness is rampant, and mounting debt is killing the American dream of a better future for our children.
What do you think is driving this illegal mass migration? Well just ask the migrants themselves. Joe Biden's promise of admission, amnesty, and a fast track to citizenship that the measure before us today fulfills. That's why we're seeing this tragic and shocking trafficking of young children and it's going to continue until we secure our border and start enforcing our immigration laws which are already among the most liberal in the world.
We're told we need to legalize those who defied our nation's immigration and employment laws and illegally took American's jobs as "essential" workers. The fact is, 45% of the entire workforce is considered "essential" by the government – hardly an exclusive group. What the Democrats are really saying is that if you are part of the 55% of Americans they don't consider essential – and lost your job during the leftist lockdowns – you will be pushed aside for those who violated our laws, broke the rules, and will now compete in the job market you're trying to get back into – all using YOUR money to do it."
The "Newsmaker of the Day" is heard every weekday morning at 6:45, 7:45 and 8:45 on AM 1450 and FM 102.7 KVML.