High Price Tag For Tunnel Project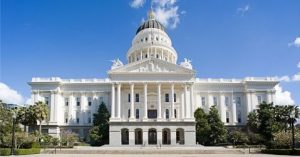 California State Capitol

View Photos
Sacramento, CA — A state proposal to restore the Sacramento-San Joaquin Delta could be more expensive than some initially anticipated.

The Governor's Office had stated that a proposed project to replace the delta's pumping system would cost around $25 billion, and would include the construction of two underground water tunnels. The 40 ft. diameter tunnels would stretch for 35 miles underneath the delta.
The Associated Press reports that the interest and bonds that would be associated with the project would boost the price tag to between $51-$67 billion. The information was confirmed by an official with the California Department of Water Resources. The tunnel project has been touted by Governor Brown, as the state contends that the current pumping system is antiquated and too much of a threat to fish and other wildlife.