McClintock: Time Is Running Out For The Sierras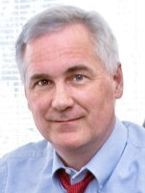 Congressman Tom McClintock

View Photos
Congressman Tom McClintock was Wednesday's KVML "Newsmaker of the Day". Here are his words:

"This summer, the biggest fire in the history of the Sierra Nevada Mountains burned 400 square miles of our forests.

It left behind a lot of dead timber on federal land that we could salvage to raise the millions needed to replant and restore the devastated forests.
Processing that timber would also revive our stricken economy.
But time is running out. After a year, the dead timber loses its value. Bark and wood boring beetles are already moving in to feast on it and we can expect a devastating infestation if these dead trees remain.
Without reforestation, thick brush will soon take over the land, choking off any seedlings struggling to make a start. It could be many generations before the trees return.
Yet endless environmental reviews and litigation will run out the clock if we don't act soon.
For this reason, I introduced a bill to bypass the bureaucrats and authorize federal forest managers to sell the dead timber and supervise its careful removal according to well established environmental protocols.
The radical Left opposes this bill. They want a policy of benign neglect: let a quarter million acres of destroyed timber rot in place, surrender the ravaged land to beetles and watch contentedly as the forest ecosystem is replaced by scrubland.
If we are to recover our forests, the dead timber has to come out soon. If we take it out now, we can generate the funds necessary to suppress brush buildup, plant new seedlings, and restore our forests for the use and enjoyment of our children."
The "Newsmaker of the Day" is heard every Weekday morning on AM 1450 KVML at 6:45, 7:45 and 8:45am.