Update: Individuals Identified In Car Fire On O'Byrnes Ferry Road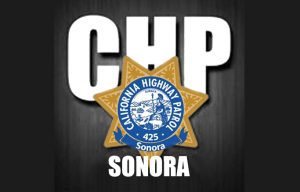 CHP-Sonora-Unit-logo

View Photo
Update 4:00 PM: The incident, resulting in a vehicle fire, limited traffic on O'Byrnes Ferry Road near Highway 108 for over an hour. The accident involved Anthony Munroe a 53-year-old from Copperopolis. Sonora Unit CHP Officer Steve Machado relays, Munroe was driving 65 mile per hour in his 1998 sedan and was distracted. Munroe realized he was approaching the back of a 2013 Volvo big rig pulling a 2019 trailer driven by Juan Cortez of Modesto too fast to avoid a collision. Munroe attempted to swerve left but was unable to avoid hitting the trailer. Fortunately, Munroe was able to get out of his car before it caught fire. The road was blocked for 45 minutes with CHP units directing one-way traffic for another 55 minutes. Neither driver reported injuries.
Original 5:48 AM: Tuolumne County, CA — Be prepared for activity on O'Byrnes Ferry Road near Highway 108.
The CHP reports that a sedan rear ended a big rig truck near Highway 108, and the car caught on fire. No injuries were reported, but officials are on scene cleaning up the incident. It happened at around 5:35am.