Update: Homicide Investigation In Sonora Following Death Of Teen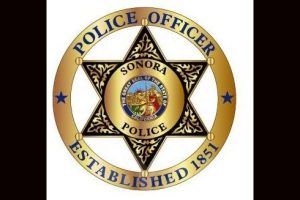 Sonora Police Logo

View Photo
Update at 5:35 p.m.: Clarke Broadcasting has learned new details regarding the murder of a 17-year-old male that was shot near the Sonora High School campus just before midnight Wednesday.
Sonora Police Chief Turu VanderWiel details that a suspect has been identified along with other "persons of interest," but no names are being released at this time. When questioned about a possible public safety threat, the Chief replied, "Based on the information we have available, this is not a random act as we believe the suspect(s) and victim are known to each other." However, he added, "The suspect(s) are at large and are considered armed and dangerous."
Police dispatch reported calls coming in around 11:45 p.m. on Wednesday night detailing five to six shots fired in the area of the Sonora High School parking lot with three to four vehicles involved. Regarding a motive for the shooting, the Chief states, "[It's] Too soon to understand if this is drug or gang-related."
Chief VanderWiel would not reveal any additional information on the deceased or give any suspect(s) descriptions, citing the ongoing investigation.  Further details surrounding the shooting are below.
Original post at 6:11 a.m. written by BJ Hansen: Sonora, CA — The Sonora Police Department is investigating a murder of a 17-year-old that occurred shortly before midnight.
The PD reports that dispatch received several calls regarding shots fired in the area of School Street around that time. When officers first responded to the area, they could not locate anyone. However, a friend of the victim called shortly afterward to let the PD know that the victim was shot, and he was at the hospital. The 17-year old male later succumbed to his injuries, according to the PD. No additional information is being released by officials at this time due to the ongoing investigation.