Calaveras Public Health, Business Officials Release New COVID-19 Guidance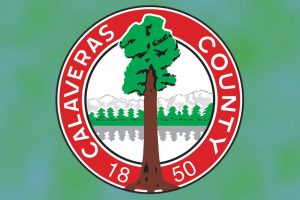 Calaveras County Seal

View Photo
San Andreas, CA — Calaveras County residents and businesses are getting new guidance on the "loosening" of COVID-19 restrictions that includes newly rescinded local health orders.
On Friday, Calaveras County Public Health Officer Dr. Dean Kelaita rescinded his May 1, April 29 and March 27 orders and emergency regulations to remain in step with Governor Gavin Newsom's Thursday announcement that the state will be entering Stage 2 of its reopening plan beginning May 8.
As already reported, Stage 2 authorizes some low risk business activities as long as they comply with the state-mandated conditions. "Low-risk" businesses such as clothing stores, florists, bookstores, and sporting goods retailers may reopen for curbside pick-up as long as they operate under specific adaptations that allow for increased social distancing, safeguards for their employees, and increased sanitation.
Kelaita emphasizes while the order rescinded and certain businesses are allowed to reopen in a modified way, the Stay-At-Home Order by the State of California remains in place. He cautions residents that it is key to keep the COVID-19 numbers down for the county to continue moving forward through Phase 2 into Phase 3. To that end, social distancing and enhanced sanitation measures remain important. Also still in place is Kelaita's March 26 order clarifying that lodging remains closed unless housing essential workers or isolating COVID-19 impacted individuals.
Following Newsom's Thursday announcement, the City of Angels Camp, Calaveras County Economic & Community Development, Public Health, and Calaveras County Chamber of Commerce Business Leadership Collaborative staff began helping disseminate the Phase 2 business reopening guidelines as part of the state's four-phase program. The State's Business Resilience Roadmap, which contains industry specific guidance and checklists for businesses reopening safely, can be found by clicking here.
The Business Leadership Collaborative partnership is continuing to direct the county's "ReThink, ReOpen and ReBound" campaign that includes sharing and showcasing business strategies aimed at successfully re-opening with creative and adaptive mitigation procedures.
Input, Sick Leave Policies, Recovery Resources
Local businesses, workers and customers are asked to fill out the state survey that will help the state develop future industry guidance with regard to physical and environmental adaptations that can make workplaces safer and more protective of local communities. To fill out the survey, click here.
According to Economic Development Director Kathy Gallino, it remains critical to remember that employees needing to self-isolate because of COVID-19 should be encouraged to stay at home with sick leave policies to support that in order to prevent further infection in employers' workplaces. For more information on government programs supporting sick leave and worker's compensation regarding COVID-19, click here.
As part of their "ReThink, ReOpen and ReBound" campaign, Angels Camp and Calaveras County, including Economic & Community Development, Public Health, and Chamber of Commerce staff are developing a tool kit to help businesses reopen safely when appropriate. It will be a "living," evolving document that remains current with changing regulatory circumstances.
The campaign will include a comprehensive guide for small businesses that focuses on re-opening guidelines; adaptive mitigation procedures; planning for a safe reopening, and printable posters.
The efforts, as part of the county's Business Leadership Collaborative, is also working on a cooperative business recovery message that engages county-wide business leaders to promote operating criteria and provide educational opportunities. Other goals include having an information dissemination process that meets community expectations and resolves business concerns.
Gallino adds that Tea Break Designs, a local small business, has established an e-Commerce website for local businesses who don't have the resources to showcase and sell their wares or services online. Tea Break Designs is not currently charging businesses for this service. To watch an interview with the company about the new website click here.