New Tax For Subsidized Housing?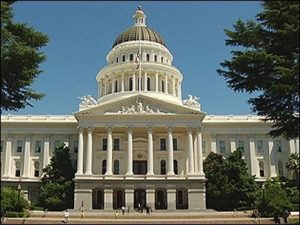 California Statehouse

View Photos
Sacramento, CA — A proposed $75-dollar fee on real estate transaction documents would go towards developing affordable housing for lower income California residents.
It's part of a proposal introduced yesterday by Democratic Assembly Speaker Toni Atkins. She noted that it would not apply to home sales, but any other type of real estate transaction. The plan also calls for increasing the state's Low Income Housing Tax Credit. In addition, some Proposition 47 funds set aside to reduce recidivism, would go towards finding housing for formerly incarcerated Californians.
Atkins said, "This plan will reap benefits for education, healthcare and public safety as well. The outcomes sought in other sectors improve when housing instability is addressed."
Republican leaders are expressing skepticism about the plan. Senate Republican Leader Bob Huff said, "We need a comprehensive solution that addresses housing cost drivers from excessive local government fees and rules, new costs from state mandates, and nuisance lawsuits that prevent projects from moving forward.  That conversation needs to start today.  Subsidized housing may be part of the solution, but you cannot tax and subsidize enough to fix California's dysfunctional housing market."
Atkins proposal will be debated over the coming weeks.