Mother of the Year 2010 – 2003
2010 Mother of the Year Harriet Durnall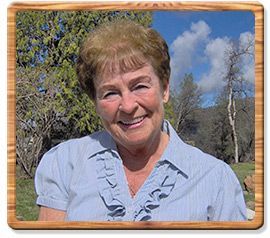 Harriet Durnall is the 2010 Mother Lode Round-up Mother of the Year. Harriet was born on April 20, 1935 to Ray and Evelyn Churchill at her grandparents, Philip and Barbara Kahl home in the little town of Jeffersonville near Rawhide. She attended Rawhide School where she graduated the 8th grade in 1949. Harriet then went on to Sonora High where she graduated in 1953. While going to high school she worked after school at Lee Wise Motor's. Then during her senior year she worked for a short time at the County Treasure and Tax Collector's office and then went to work at Wise-McCowen Motors, the local Ford Agency. While going to high school she became close friends with Wilma Mitchell whose parents Rose and Cliff Mitchell owned Kennedy Meadow's. She spent time there helping Wilma around the Resort cleaning cabins and whatever needed to be done. She feels these were some of the favorite times of her life. Just before graduating high school she met her husband Jack Durnall and they married on July 5th 1953 at the Chapel in the Pines in Twain Harte.
In 1955 they moved to Sacramento where Jack started a small trucking business where he hauled cement from various places to a large plant in Sacramento. In 1956 they moved back home where they have been ever since.
In 1963 they started their propane business, Durnall & Campora Propane, Inc. where she worked as the bookkeeper. In 2006 they decided it was time to retire and sold their share to their partners.
Harriet and Jack have two children, daughter Karen Faught and son, Posseman and 2009 Captain, Dan Durnall. They also have a daughter-in-law, Julie, and a son-in-law, Randy. They have five grandchildren, Wes and Jessica Durnall and Jeffrey, Steven, and Jennifer Faught. They also have one great Grandson, Haden Faught.
The Tuolumne County Sheriff's Posse and her son Dan Durnall are happy and honored to have Harriet Durnall as the 2010 Mother Lode Round-Up Mother of the year.
2009 Mother of the Year - Pearl Opie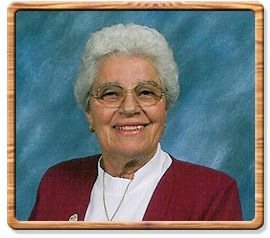 Pearl Opie was born and raised in San Juan Bautista, where she enjoyed living and working on the family farm. She attended San Jose State College where she earned her teaching degree. Her first teaching job brought her to Tuolumne County to teach at Summerville High School. Her cousin Lorraine Lavagnino, who later married Ron Stearn, fixed Pearl up on a blind date with Jim Opie. Pearl and Jim married in 1952 and had three children, Sue, Jan, and Jim. When their first child was born Pearl left teaching to help Jim with his auto repair business, Jim's Auto Service also known as Opie's Garage. The business is still being run by their son, Jim.
Pearl became an active part of the Tuolumne County Sheriff's Posse when her husband Jim joined in 1962. She worked side by side with him on several Posse functions until Jim's death in 2000. One of those Posse activities was organizing the annual Mother Lode Round-Up parade, which he was the chairman of for twelve years. She is excited to be riding in the parade and rodeo grand entry with her granddaughters, Lani and Courtney.
2008 Mother of the Year - Patricia O'Brien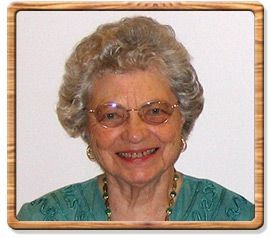 Patricia Helen O'Brien is the 2008 Mother Lode Round-up Mother of the Year. Patricia was born on November 27, 1925 in Pocatello , Idaho to New Mexico cowboy Horace Alexander and Florence Murphy. She lived in Pocatello with her sisters Gertrude, Arlene, and Barbara until the close of World War II. Attending Idaho State College when she met a brash young sailor attending Naval V-12 school named Tilton O'Brien who was nearing the end of his military service and married her eleven months later, a union that has lasted 64 years. After being mustered out of the Navy they moved to Corvallis, Oregon where Tilton attended Oregon State University. While attending college in Oregon they had a daughter Janet and a son, Posseman, Al O'Brien. After graduation Tilton started his Engineering career in the Refinery and Chemical division of a large national construction company which required frequent moves to locations throughout the U.S. and Canada. Patricia managed the family which now included three more brothers, Kevin, Don, and Mike as well as working at several bookkeeping jobs. Assignment to the company's World Headquarters in San Francisco, CA landed the family on the San Francisco peninsula where Patricia worked for the California Teachers Association Credit Bureau. After several years in San Francisco they returned to refinery construction and transferred to Fort McMurray, Alberta on the Athabasca Tar Sands Refinery project, near the Arctic Circle. They followed that with a two year consultation assignment on loan to a Japanese construction Co. in Yokohama, Japan after which Pat and Tilt retired from refinery construction to the Villages in San Jose. Pat opened her own business in San Jose, a needlework store, and became an IRS enrolled agent doing tax return preparation. Since "real" retirement they have traveled all over the world to Europe, Africa, Asia, Russia, and Canada, and continue to enjoy life playing bridge, swimming daily, and trying to keep up with the activities of their 12 grand children and 5 great grand children. The Tuolumne County Sheriff's Posse and her son Al O'Brien are honored to have Patricia O'Brien as the 51st Anniversary Mother Lode Round-up "Mama" of the year.
2007 Mother of the Year - Wilma Lloyd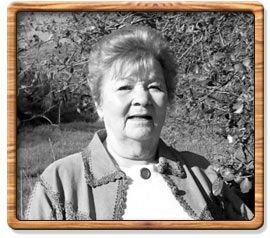 The 2007 Mother of the Year is Wilma Lloyd. In 1955, Wilma was married to Jim Stephens and they had four children. She is mother of Posseman Dave Stephens, who is the eldest of the four and lives in Sonora. Next was son Matt Stephens of Willits, followed by daughters Karen Foust and Jenna Schultz, both of Willits.
In addition to raising her children, Wilma also worked in the restaurant business. Later she divorced and moved back to Sacramento, where she stayed for about a year and then returned to Willits to be closer to her children and grandchildren. Wilma still lives in Willits and in addition to her four children she has twelve grandchildren and five great grandchildren. She enjoys being with her family, sewing, gardening and reading.
2006 Mother of the Year - Connie Archer-Mac Lean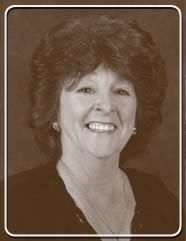 After High School Connie married her first husband Ken Archer and together they raised four children. She is the Mother of Posseman Audie Archer of Twain Harte, daughter Claudia Alford who resides in Oakdale, son Lonnie Archer of Sonora and her youngest daughter the late Vickie Alford, who passed away in 1999 of Leukemia.
In 1964 Connie and her family moved to a ranch in Valley Home, where they raised horses and cattle. During the summer months she and her family spent most of their time in Tuolumne County where they ran several businesses. The businesses which were always horse related, included running horse stables in the Mi Wuk and Strawberry areas and operating the Don Pedro Hacienda where they put on Jackpot rodeos and many other cowboy events.
Later Connie met Barry Mac Lean in 1984, and together they managed a motel on Lombard Street in San Francisco. After four years she and Barry decided to return to Tuolumne County to be closer to their children and grandchildren and she also spends time helping Barry with their Sonora Moving business.
2005 Mother of the Year - Anna Marie Peterson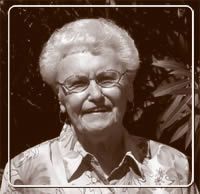 Following the death of her husband, and her own retirement, Anna Marie moved to north Modesto to be near three of her four sons. She lives with Russ in Modesto, Robert is a sales representative for Classic Wines of California and lives in Sonora, and Jim is an attorney and the Tuolumne County Supervisor for the Third District, and has been an active member of the Tuolumne County Sheriff's Posse since 1999.
Anna Marie has a long association with Tuolumne County, having visited frequently since 1973. She has even helped her granddaughter, Marcia, with her entries in the Mother Lode Parade. Anna Marie is honored to be selected Mother of the Year in 2005, and wishes everyone a Happy Mother's Day.
2004 Mother of the Year - Joan Brackett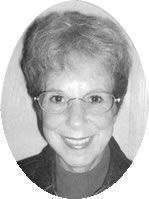 Joan and her husband Bud reside in Elk Grove, California and are now enjoying life traveling in their motor home and visiting friends. She also enjoys spending time with her grand daughters, Penny and Stephanie Weaver. She loves hearing Penny's stories of college and Stephanie's pictures of her 4-H show cattle.
Joan is the mother of Posse member Bob Scutt who can be seen in the arena pulling rough stock chute gates and then quickly getting out of the way of bucking horses and bulls.
2003 Mother of the Year - Edwina Annette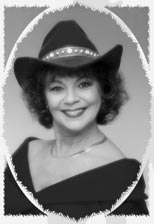 Edwina Annette is a proud mother of three children. She is an unselfish and caring person who put aside her own personal needs countless times in order to care for aging family members. She can always be depended upon when somebody needs a helping hand. She currently works at the Union Bank of California as a customer service and sales representative and is honored and proud to be selected as this year's Mother of the Year.