Mother of the Year 2022 – 2011
Mothers honored during COVID
2019 Mother of the Year - Stephanie Suess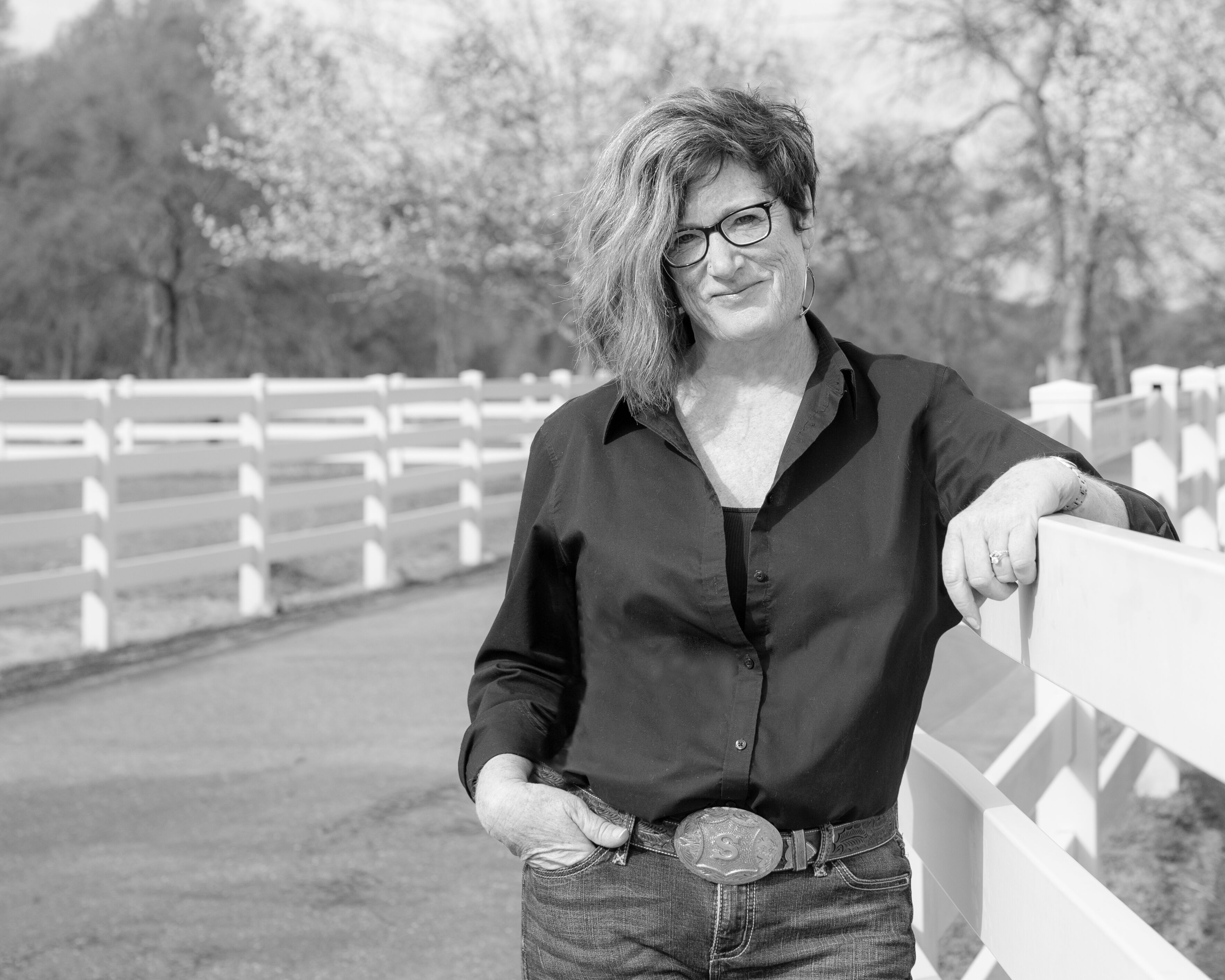 Stephanie moved to Tuolumne County for an opportunity to work and ended up with a growing family.
Stephanie has been married to Ray Suess for almost 30 years, which has given her the gift of being Mary MacKenzie's mom (2017 Rodeo Queen), grandmom to Samantha, McKynlie, Maddyn, Maylone and Colby; mom-in-law to Roselyn, Jodie and McKenzie, and step-mom to Adam, TR and (2019 Posse Captain) Mike Suess.
Stephanie (Whitehead) Suess grew up in Manhattan Beach, Ca. After high school, she moved north to the Central Coast where she attended Cuesta Jr. College, U.C. Santa Barbara, and graduated with a Bachelor of Science degree in Soil Science from Cal Poly, San Luis Obispo. Throughout college, she had a variety of work/educational opportunities including working in the oil fields, on a fishing and dive boat out of Morro Bay, as a ranch hand in West Texas and reviewing environmental permits for Santa Barbara County. Her first real paying job was with the City of Merced; it was also the first time she had ever moved away from the coast. After a few years with the City of Merced she accepted a job with Tuolumne County and moved into the foothills of the Sierra Nevada's.
Here in Tuolumne County, professionally she has worked as a land use planner for Tuolumne County; one of her first projects involved the permitting of the posse grounds on Rawhide Road. She has worked for the Tuolumne Band of Me-Wuk Indians as an environmental program manager as well as a project manager with the Tuolumne County Resource Conservation District. She presently serves as the Community Development & Resources Director for the Chicken Ranch Rancheria of Me-Wuk Indians of California.
Stephanie has served on local community boards including Sierra Repertory Theatre, Columbia College Foundation, Omega Nu, Children's Home Society and as Co-Chair of the Children's Park Project, "Heaven for Kids" and was recognized as Citizen of the Year in 2001. Her favorite times are at home with the family, gardening, watching sports on TV, and having ridden down Washington Street with her daughter in the Mother Lode Round-Up Parade.
"I want to thank the Tuolumne County Sheriff's Posse for being recognized as this year's Mother of the Year. It's overwhelming and, truly an honor."
2018 Mother of the Year - Moty Santos Oliveira
Mary Ann Santos Oliveira was born on June 23, 1939 to parents, Joseph Coelho Santos and Mary Avila Santos in San Rafael, California.
An only child I was raised on dairies in Marin County and Sonoma County. I grew up outside most of the time playing with the neighborhood children. I especially liked to strap on my holster with my cap gun in place and play cowboys and bandits.
On June 29, 1957 at St. Vincent's Church in Petaluma, California, I married the love of my life, Gilbert Oliveira. A daughter, Sylvia was born on October 25, 1958 and then on August 5, 1962 a son, Steve was born. The family was complete. We lived on a dairy in Santa Rosa, California until we moved to Yountville.
In 1961 we moved to Yountville, California, from milk cows to beef cattle and vineyards. We lived for 17 years in the Napa Valley and enjoyed every minute of it. Our children grew up being around animals and vineyards which was a great playground for them. I never worried about them being outside in the vineyards or up at the barn as Gil was always on the property and the other ranch hands knew them also. They had a horse, Ginger with a foal, Tenderfoot. When Steve was 12 years old he decided he wanted to raise his own cattle. He had quite a little 8 head herd and cared for them himself. Sylvia loved her lamb, Snowball. There were always cats and kittens around and our ranch dog, Duke.
What joy I had raising my children and being at home with them. Also, canning and freezing vegetables from our abundant garden. It was a great time of life. I made some great memories with Sylvia and Steve, they especially loved picking blackberries, but not the scratches on their arms and hands.  However,  the hot blackberry pie with ice cream seemed to soothe the scratches. We had many picnics up in the hills.  Perhaps the most memorable Mother's Day was when  we went for a picnic on a hill which I unintentionally rolled down coming back to the house. Gil, Sylvia and Steve were concerned that I had gotten hurt and bounded down the hill after me. But no, the ground and poison oak I rolled down in prevented me from getting hurt.
In 1968 I became a working Mom, working in a dental office in St. Helena as receptionist and dental assistant. I had summers off to be with the children and when working, was only a block from their school in St. Helena.
In 1978 we moved to Benicia where I worked for another dentist as office manager and receptionist for 20 years.  Over the years, I met many wonderful patients and enjoyed seeing their children grow up and bring their children in for first visits.
I retired in 1998 and enjoyed traveling and camping with Gil along the Oregon Coast and my favorite place, the Monterey area. My hobby is beach combing and we collected many beautiful rocks in visits to the coast that are used in our garden and flower beds. I used to put all of my precious rock in the trailer and Gil was concerned about the extra weight but luckily, we were able to climb the hills without removing any of my rocks. I also love to bake and cook and enjoy entertaining friends in our home.
On June 29, 2017, Gil and I celebrated our 60th wedding anniversary in Monterey. It was a wonderful time and great memories were made with our children, Sylvia and Steve, our beautiful daughter in law, Gina and two beautiful granddaughters, Sara and Katy. It was a perfect celebration with all the people we love present to help us make some great memories.
I have lots of wonderful memories and like most people, have also had some challenging times, but thank God for my family and especially my wonderful husband, Gil.
I am so honored to be a part of the Mother Lode Round Up and represent the Tuolumne County Sheriff's Posse as Mother of the Year. I am so happy  to have my children, daughter in law and grandchildren here to share in the fun.
I have met so many nice people and look forward to seeing them again as well as making new acquaintances while sharing in a fun filled few days.
2016 Mother of the Year - Maggie Whittman
The 2016 Mother Lode Roundup Mother of the Year is Maggi Wittman, who grew up about as western as can be imagined. Having legendary World Champion All Round Cowboy Casey Tibbs as your babysitter, Hall of Fame Stock Horse trainer Clyde Kennedy at your dad's side in the hospital the night you were born and being taught to swing a rope by celebrated trick and fancy rope artist Monty Montana sure helped this cowgirl out.
Then at age six, after harassing her own pony to no end, famed western star, Joel McCrea gave Maggi her first horse because he thought she had the grit and determination to do something with the no account, half-thoroughbred filly. With a team like that behind you it hardly mattered that your dad was a rodeo clown and bull fighter, a future Cowboy Hall of Fame honoree and Pro Rodeo Hall of Fame inductee. Maggi's dad also made a more comfortable living playing cowboys on the silver screen under the stage name of "Slim Pickens".Her mother, Margaret also brought along a little Wild West pedigree as a rancher that worked along side her grandfather as one of the last to run cows in Yosemite. Margaret, a rascal herself, enjoyed the challenge of roping young black bears from horseback and tossing a few firecrackers into the schoolhouse potbelly stove to liven things up. Margaret also loved horse racing, so it wasn't surprising when her daughter said she was going to be the one to kick through the glass ceiling that said women couldn't ride race horses.
Maggi fought the system and at age fifteen became the first licensed female jockey at many tracks around California and Nevada. Maggi's love of horses lead her in many directions and she became an accomplished rider, showing hunters, jumpers and stock horses. Later she spent some time on the road as a professional barrel racer and then changed directions again riding Three Day Event horses. As an active member of the Pacific Coast Hunter and Jumper and Stock Horse Association, American Quarter Horse Association, American Paint Horse Association, United States Equestrian Federation, National Stock Horse Association and California State Horsemen's Association she spent a lifetime raising and training State and World Champion horses. Maggi has owned many truly great horses. Many would call them, once-in-a-lifetime horses, but the one at the top of the list was the little half-thoroughbred mare Lumpkin, the one Joel McCrea gave her. Many of her riding students herald her as a great instructor but admit it was the life lessons she taught them that were so valuable and helped them throughout their lives.
Maggi met her husband Wes Wittman, a local veterinarian, while he was attending school at U.C. Davis and working summers for Dr. Lew Bergstrom. Wes and Maggi have spent their married life in Tuolumne County raising their son, posse member Dustin Lindley.
Over the years Maggi has been privileged to judge past queen contestants in horsemanship and personality for both the Mother Lode Round-Up and Oakdale Rodeo Queen contests. Maggi is a long time member and served on the board of the Twain Harte Horsemen, Sierra-Tuolumne Kennel Club and volunteered fifteen years as a 4-H leader and also as the 4-H Board Secretary. She is a member of the Women of the Moose, Pembroke Welsh Corgi Club of America and the Golden Gate Pembroke Welsh Corgi Club where she serves as their corgi rescue chairman. Today, besides horseback riding on mountain trails, Maggi delights in raising and showing her champion Pembroke Welsh Corgis. Traveling all across the United States from Washington to New York, Maggi and her beloved corgis compete in American Kennel Club conformation, agility and obedience shows. She still enjoys the challenge and adventure, just on a shorter legged scale.
Maggi would like to thank all the Posse members and their hard working families for their dedication to the Mother Lode Round-Up and continuing the preservation of the western way of life. It is a great honor for this cowgirl to be chosen by the Tuolumne County Sheriff's Posse, as the 2016 Mother of the Year. God bless all you hard working mothers today and long live rodeo.
2015 Mother of the Year - Dequita ``Clete`` Chadwell
The 2015 Mother Lode Roundup Mother of the Year was born Dequita Chadwell on December 25, 1935 in La Follette, Tennessee. Know to her friends and family as "Clete", she was the second daughter born to Charles H. (Hank) and Dorothy Chadwell.
In 1937, along with Hank's Family the Chadwells left their home in Tennessee and moved to Melones, CA. It was there that Clete was raised and went to school. Clete attended and graduated from Bret Harte High School in Angels Camp. After graduating Clete accepted a job with Pacific Telephone and Telegraph in Sonora. It was there that she met her future husband Joe Stafford. Joe and Clete were married in March of 1957 at the Methodist Church in Sonora. They made their first home in Modesto, Ca and then in 1962 returned to Sonora when Joe transferred with the Telephone Company.
Clete worked at various jobs in Sonora over the years. She helped open a branch office for Modesto Savings and Loan in 1963 and continued to work for them for seven years. She then went to work for Carlo DeFerrari, Tuolumne County Clerk, for ten years. Her next move was to Yosemite Title Co. where she worked for almost twenty years.
Clete's husband Joe became a member of the Tuolumne County Sheriff's Posse in 1971 and was active in all facets of the Posse, especially the building of the Posse Clubhouse on Rawhide Rd. in Jamestown. At the time of his death Joe had been honored as a Life member for his over 35 years of service to the Tuolumne County Sheriff's Posse.
After Joe and Clete retired they travelled extensively throughout the United States in their RV. All the trips were memorable and enjoyable to Clete, especially those taken with close friends. The longest trip was a trip they made to Alaska and back.
Clete stays active with friends and the Posse keeping books and reservations for club house events. She also enjoys spending time with her family, daughter Cheryl Lynn, grand daughter Josie, and her pride and joy, great grandson Gabriel.
Clete stated "It is such a privilege and honor to be chosen Mother of the Year by the Posse, and I want to thank them all." To all the Posse wives and mothers that help make the Motherlode Round-up a huge success, Happy Mother's Day. "I also want to wish all the Mother's a very Happy Mother's Day.
2014 Mother of the Year - Jeanette Rogers
Jeanette is a third generation Californian, born May 14 1950 in Southern California.
My father's family came to Tuolumne County in the 1920's and her
Grandfather worked in Yosemite Valley as a mason, designing much of the
stonework on the exterior and interior of the Ahwanee Hotel
Jeanette went to college in Southern California and later met her husband, Dick Rogers during a visit home who was working as a police officer in Marin County. Their first date was at the Mother Lode Fair. They were married in St Patrick's Church in 1975. Jeanette and Dick returned from Marin to live in Tuolumne County in 1977 when Dick took a job as a patrolman for the Sonora Police Department until 1998 when he was elected Sheriff of Tuolumne County. He served two terms.
Jeanette's life in the County has been mostly spent working in the healthcare field and primarily with the Visiting Nurse Association of the Mother Lode and Hospice of the Sierra where she worked for 18 years. When the VNA merged with Tuolumne General Hospital she spent 8 years in hospital administration until I retired in 2005.
Jeanette's extracurricular activities include having served on the Tuolumne County Arts Council Board of Directors and as a docent at Rail town 1897
Jeanette and Dick live at their Jamestown "homestead". Jeanette Rogers is the proud mother of Chris Rogers first Lieutenant of the Tuolumne County Sheriff's Posse. Chris's wife Shasta is very active in planning and staging the Mother Lode Roundup Queen Pageant.
Jeanette is most proud of her granddaughters, Karissa, 14 and Rayna, 11, both of whom are accomplished rodeo pageant winners and excellent equestrians.
Dick and Jeanette enjoy retired life, traveling to far places whenever they can and especially to Hawaii which they consider their second home
Jeanette states "I am deeply honored to be chosen as the Tuolumne County Sheriff's Posse Mother of the Year for this year's Mother Lode Round-up. I would like to share this honor with our Sheriff's Posse wives and mothers who work so hard to make the Round Up events a success, even on Mothers' Day Weekend!"
2013 Mother of the Year - Frankie Orpurt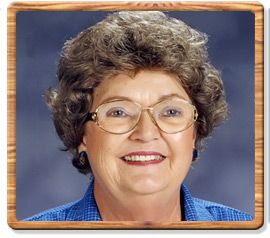 Frankie Marshall Orpurt was born May 11, l937 in Sasakwa, Oklahoma to Manford and Eunice Marshall. They moved to Modesto,CA in 1943 with sisters Lou Ann and Evelyn Marshall. Manford and Eunice made western purses and cowboy boots making many pair for local cowboys and dignitaries. They soon turned to retail opening a shoe and clothing store.
After graduating from Modesto High Frankie Marshall attended Los Angeles Pacific College, (now Azusa Pacific) and earned a degree in Education. Frankie taught school in Stanislaus County until she went to the Department of Defense schools on Okinawa, Japan, Bentwater, England and Hahn Air Base, Germany. While in Germany she met Air Force Staff Sergeant Carl Orpurt, whom she married in 1965.
In1969, son Edward D. Orpurt was born in Germany while the family was stationed there. In 1971, son Timothy M. Orpurt was born at George Air base. Leaving George Air Base the young family moved to Modesto, CA to live while Carl prepared to retire from the military in 1976 while stationed at Castle Air Base. After retirement Carl took a job with an air craft company in Dhahran, Saudi-Arabia. The family lived there for two years, traveling to other countries during that period.
After leaving Saudi Arabia the family settled in Lubbock Texas where they lived for six years. Carl and Frankie owned a Drilling Co. and, in addition, Frankie earned a Real Estate Broker's License and sold real estate. In 1985 the family moved to Tuolumne County. Ed and Tim both graduated from Sonora High School and married Sonora High graduates; Ed is married to Kim Orpurt and they have two daughters, Bailey and Courtney. Their son, 2013 Sheriff's Posse Captain, Tim Orpurt married Marcie Orpurt and they also have two children, a son Tyler and a daughter Emily.
Frankie retired from teaching in 1997. After retirement she worked as a substitute and even returned to teaching full time for two years in Empire, CA. In 2003 they left Stanislaus County to move to Florida where they currently live.
The Tuolumne County Sheriff's Posse and her son Captain Tim Orpurt are proud to honor Frankie Orpurt as the 56th Annual Mother Lode Round-up Mother of the Year.
2012 Mother of the Year - Sharon Wivell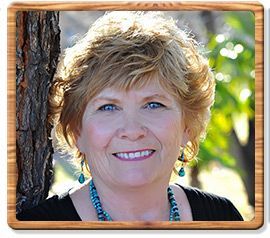 Sharon was born on November 28, 1942 in Minneapolis, Minnesota to John and Lucille Reiley. They moved to San Carlos, CA in 1943 to live with Lucille's mother and her two sisters. Sharon attended Central Elementary and Arundle Middle School. In 1959, Sharon's mother remarried and they moved to Columbia where they owned and operated the Springfield Trout Farm. While attending Sonora High School she caught the eye of a dark haired young man, Doug Wivell, who she would eventually marry.
After high school, Sharon attended Adrian's School of Cosmetology in Stockton where she earned her cosmetology license, which she still holds today. In 1963 she married Doug Wivell at the 49er Church in Columbia. In 1964 Doug and Sharon moved to Columbia where they lived and raised two sons, Todd and Scott Wivell. While the boys were attending Columbia Elementary Sharon volunteered as a teacher's aide and after a few classes at Columbia Junior College she received her certification to be a teacher's assistant. Sharon wound up working at Columbia Elementary for 35 years until she retired in 2011. In addition, she also worked 15 years for Paul and Marge Gjerde at Columbia Mercantile.
In 2004, her husband of 40 years, Posseman and 1978 Sheriff's Posse Captain, Doug Wivell, passed away. Her son, 2012 Captain Todd Wivell, is married to Tracey Wivell. They have two children, a son Morgan and a daughter Reiley Faye. Sharon's other son Scott Wivell is married to Peitra Wivell and they have a daughter Alicia and two son's, Jack and John.
2013 Mother of the Year - LaVerne Flores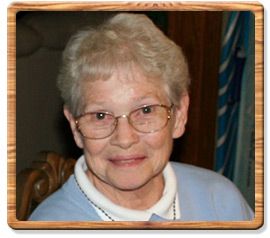 LaVerne Flores is the 2011 Mother Lode Round-Up Mother of the year. LaVerne was born in Tuolumne on October 18, 1930 to Clara (Kahl) and Richard "Bud" Crandall.
Because this of the Depression they had to move to Jeffersonville in the Rawhide area, where Grandma and Grandpa Kahl had a big ranch house. Laverne, her mother and father lived there with her eleven siblings. They lived there until LaVerne's dad got a job with the CCC camp. When they had saved some money, and received some help, they were able to build a house next door to the ranch.
LaVerne went to the one room school house in Rawhide all 8 years of elementary and middle school and had the same teacher the whole time. She graduated from the Rawhide School in 1944.
LaVerne went on to Sonora High and graduated in 1948. While in high school her family moved back to Tuolumne and her dad went to work for West Side Lumber Company. To continue going to Sonora High she moved in with her aunt during the week. While in high school, she went to work for Stephens and Wise Motors half days. The business was located across from the Hales & Symons Lumber Yard.
In December, 1950 she married Julius Flores who she had met at the Tuolumne Market where he worked after school. In 1953 Julius decided he wanted his own store, so they opened one in the old West Family Store, in Soulsbyville, that had been closed for a long time. The Soulsbyville post office was in the same building. Across the street was the Leonard Jones Lumber Mill. LaVerne was still working for the Stephens and Wise Ford at that time and during her lunch hour she would go to the Palace Meat Market on South Washington Street to pick up meat to sell in their store, which they named the Soulsbyville Grocery.
In 1965, the Willow Springs Ranch development was built with a grocery store location available. They moved the Soulsbyville Grocery to that location to start Willow Springs Market, which they operate today. They had almost completed their move to Willow Springs Market, when Jones Mill burnt down. Some sparks flew over and caught the Soulsbyville Grocery and Post Office building on fire, burning it to the ground. In 1979, they opened a second store in downtown Tuolumne, across from the park called the Public Food Market.
In 1955, LaVerne and Julius started a family beginning with Juli who was born in 1955, Craig in 1957, and 2011 Posse Captain Curt, in 1960. Juli is married to Randy Panietz and their children are Aaron and Ahna. Craig has a son Brett. And Curt is married to Tammy Flores and their children are Ashley, Cole & Cooper. Julius Flores passed away in February 1994.