Waterproof Switches and Outlets- Part 2 of 7
Weatherproof switches and outlet boxes are available in both flush-mount or surface-mount styles.
The first image below shows a flush-mounted switch and a flush-mounted receptacle. These must always be installed in a weatherproof metal switch or outlet box.
The second image below shows a surface-mounted switch and outlet. These are contained in their own weatherproof boxes and can be mounted directly to any flat surface.
The third image below shows a weatherproof box. These boxes can be mounted on posts or conduit when you're installing any switch or receptacle, other than the surface-mounted type.
The flush-mounted and surface-mounted switches and receptacles are designed to be completely weather resistant when they are installed correctly. Check your state and local codes before starting any project. Follow all safety precautions.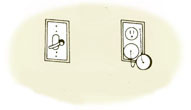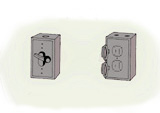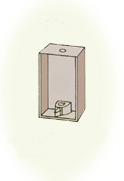 For home improvement advice, visit JS West Lumber & Ace Hardware Sonora, Ca. or visit www.acehardware.com and click on the Answers@Ace icon. Answers@Ace is an online resource with information for do-it-yourselfers about hardware and home improvement projects. The Everyday Projects section has pictures and detailed, step-by-step instructions for this and many more home improvement projects.
---
To speak to an Ace Hardware advisor in Sonora call: 209 532 7446.
---