Proper Grounding of Outdoor Fixtures- Part 6 of 7
If the conduit used in underground wiring does not connect to a grounded box, cable with a grounding conductor must be used.
Every outdoor lamp part exposed to the touch must also be grounded. See this image for one way to properly ground an ordinary post lantern. Use this same grounding procedure for almost any outside lighting installation.
Ground all weatherproof outlet boxes to an outdoor grounded box. The first image below illustrates how to do this.
The second image below illustrates how conduit can connect to outlet and switch boxes. Some conduit connects with a nut and bushing (part A), while other conduit connects by means of a nut and set screw (part B).
Ground Fault Interrupters are required in most areas for outdoor circuits. Follow the manufacturer's instructions for the installation of the type of GFI you decide to use. Two basic types are illustrated in (see third image below).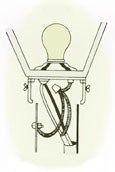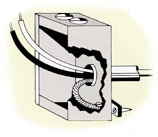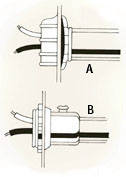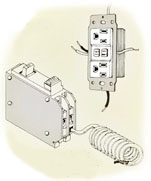 Check your state and local codes before starting any project. Follow all safety precautions. Information in this document has been furnished by the National Retail Hardware Association (NRHA) and associated contributors. Every effort has been made to ensure accuracy and safety. Neither NRHA, any contributor nor the retailer can be held responsible for damages or injuries resulting from the use of the information in this document.
For home improvement advice, visit JS West Lumber & Ace Hardware Sonora, Ca. or visit www.acehardware.com and click on the Answers@Ace icon. Answers@Ace is an online resource with information for do-it-yourselfers about hardware and home improvement projects. The Everyday Projects section has pictures and detailed, step-by-step instructions for this and many more home improvement projects.
---
To speak to an Ace Hardware advisor in Sonora call: 209 532 7446.
---