Yosemite Non-Profits Announce Merger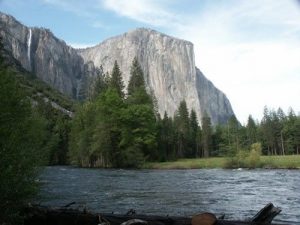 Yosemite - El Capitan

View Photos
Yosemite, CA — Two major Yosemite non-profits have decided to merge into one organization.
The Yosemite Fund and the Yosemite Association will come together, effective the first of the year.
The Association and Fund have shared a common goal over the years of helping to preserve Yosemite, along with providing educational opportunities, through complementary programs.
"The biggest benefit will be eliminating the confusion of having two non-profits supporting the park," says Mike Tollefson, Yosemite Fund President. "People who were new to support organizations for Yosemite were often confused over what the one group did as compared to the other."
The merger was approved by the Board of Trustees of the two organizations. Both groups say that there are benefits from the merger, such as a larger and stronger base of supporters, additional expertise, and expanded opportunities for supporters to participate in park programs.
Written by bjhansen@mlode.com.