Entrance To Yosemite To Reopen Tuesday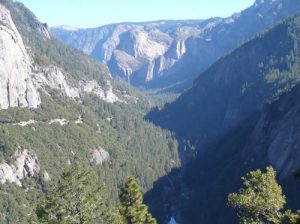 Yosemite National Park

View Photos
Yosemite National Park, CA — The Big Oak Flat Rd. from Crane Flat to the El Portal Rd. that allows a Hwy 140 entrance to Yosemite National Park will reopen this evening at five o'clock.
Acting Park Superintendent Dave Uberuaga made that announcement Monday afternoon.
That roadway has been closed since Wednesday, August 26 the first day of the Big Meadow Fire.
Drivers are advised to exercise caution when the road re-opens due to smoke on the road from vegetation still burning inside the fire area.
Tamarack and Crane Flat campgrounds remain closed as do the following trails; Old Big Oak Flat Trailhead to El Capital, Rockslides to El Capitan and Tamarack Creek to El Capitan.
One additional note; 100 percent containment of the Big Meadow Fire was attained Sunday.
Written by bill.johnson@mlode.com