McClintock Weighs In On Fiscal Cliff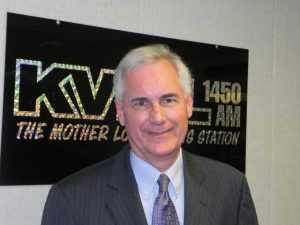 Tom McClintock

View Photos
What exactly is the fiscal cliff, and why should Mother Lode residents be concerned?
District Four Republican Tom McClintock will breakdown the current debate in Washington, DC on this weekend's Mother Lode Views. The show airs on 1450 KVML, Star 92.7, and 93.5 KKBN. Following redistricting, McClintock's District Four now covers both Tuolumne and Calaveras Counties. McClintock says that over the past decade, inflation has increased 39%, federal revenues have increased 37%, and overall spending has gone up 64%.
Democrats and Republicans are trying to find a compromise on how to bring down the federal deficit to avoid going over the so-called fiscal cliff on January 1st. There is a major division among the two parties over President Obama's proposal to raise taxes on people making over $200K. McClintock argues that this will hurt small business owners.