McClintock Votes No On Sandy Bill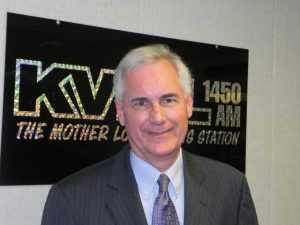 Tom McClintock

View Photos
Washington, DC — The U.S. House of Representatives passed a $50.5 billion disaster relief bill related to Super Storm Sandy.
The final vote was 241-180. It received the support of 192 Democrats and 49 Republicans. District Four Republican Tom McClintock, who represents the Mother Lode, spoke in opposition to the bill on the House floor. "A tragedy like Hurricane Sandy shouldn't be used as an excuse for a grab bag of spending, having nothing to do with emergency relief," he said.
McClintock said 90% of the money isn't slated to be spent this year, so he questioned why it is called emergency relief. He noted that $16 billion will go to a nationwide Community Development Block Grant program, and $2 billion will go to improve highways across the country.
Former Mother Lode Congressman Jeff Denham voted in favor of the Hurricane Sandy package. He also authored a bill designed to streamline the process for getting the money to those in need quicker, and reduce costs.
All of the New York and New Jersey Republicans voted in favor of the spending. New York Governor Andrew Cuomo and New Jersey Governor Chris Christie had been urging lawmakers to quickly pass the relief money.
To read Congressman McClintock's Relief Bill blog click here.