Traffic Stop Reveals Stolen U-Haul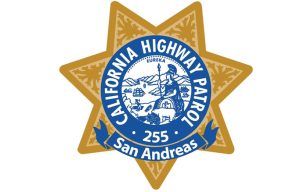 CHP San Andreas Unit logo

View Photos
Valley Springs, CA – A traffic stop netted a stolen U-Haul and the Valley Springs woman behind the wheel was also busted for possession of drugs.
The CHP reports the moving truck was pulled over on Highway 26 and Farris Drive around 1:17 a.m. on Thursday in the Valley Springs area. The officer ran a records check on the U-Haul's license plate. It revealed that the box truck was reported stolen, but the CHP did not say where the truck was rented. The CHP detailed that the driver, 58-year old Leesha Leppert, had rented the truck, but had failed to return it.
Leppert was arrested for vehicle theft. A search of the U-Haul discovered drugs and smoking paraphernalia in the cab of the vehicle. The amount and the type of drugs found were not disclosed by the CHP. The stolen truck was returned to the U-Haul facility it rented from and no damage to the vehicle was reported.