Argument At Local Eatery Triggers Felony Threats Charge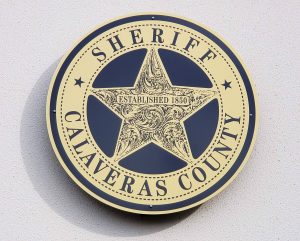 Calaveras County Sheriff Department building logo

View Photos
San Andreas, CA — An altercation at an Arnold restaurant resulted in the arrest of a local man for making criminal threats.
According to Calaveras County Sheriff's spokesperson Sgt. Rachelle Whiting, staff at the Oak Circle eatery called dispatch Tuesday to complain that a subject, identified as 63-year-old Donald Ray Lancaster, Jr. of Arnold, came onto the property to confront one of the employees over a civil matter.
She recounts that when the argument escalated Lancaster was asked to leave. She adds that he allegedly began making criminal threats towards a subject on the scene before finally departing the premises.
While Lancaster had left the restaurant before responding deputies arrived, another deputy who contacted him later in the day during an unrelated traffic stop made the arrest and transported him to Calaveras County Jail. There, Lancaster was booked on a felony charge of threatening a crime with the intent to terrorize.