California Marijuana Industry Could See Tax Break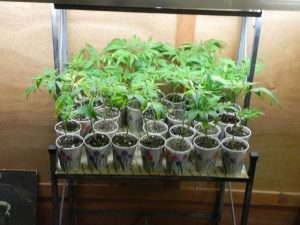 Marijuana Plants

View Photos
Sacramento, CA — A group of Democratic lawmakers are introducing legislation that could provide a boon to California's cannabis companies.
Led by Assemblyman Rob Bonta of Oakland, the legislators would like to temporarily eliminate the state's $148 per pound cultivation tax, and reduce the state's excise tax on retail sales from the current 15-percent to 11-percent. It is one of the early pieces of legislation receiving buzz at the state capitol this session.
The lawmakers note that the industry is struggling due to high taxes and red tape, and the increased costs are making it difficult to compete with the illegal cannabis market. Last year Governor Jerry Brown's administration estimated that marijuana revenue would bring the state $630-million, but the final figure was closer to $355-million.
The proposed tax reductions would span for three years. California voters approved the legalization of marijuana for recreational use during the November election of 2016.