Hazard Tree Forces Emergency Closure Of Pool Station Road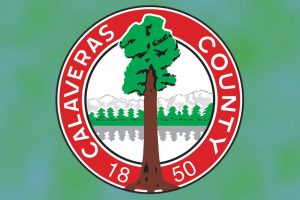 Calaveras County Seal

View Photos
Update at 1:40pm: Calaveras County public works officials confirm that Pool Station Road is back open to thru-traffic following an unexpected closure to remove a large hazard tree.
Original Post at 11:35am: San Andreas, CA — Think twice before using Pool Station Road as a shortcut today, as it is closed at roughly the halfway point of the 12-plus mile road for an emergency tree removal.
According to Calaveras County public works officials, a tree crew was dispatched around 9:30 this morning to immediately take down what they describe as a hazard tree located about six miles north of Highway 4 and six miles south of Highway 49.  They estimated it would take four hours. So, barring unforeseen complications, the road should reopen around 1:30 p.m.
In the meantime, those living along or otherwise needing to access Pool Station Road should bear in mind that the closure is reportedly situated nearly at the midpoint of the route, a popular connector between the two Mother Lode highways despite its narrow points, dips and curves. For those locally in the know, the spot is described as in the vicinity of Andy Road, a private road marked with a wooden sign but not marked by name on a Google map.