MD Convicted Of Causing Fatal Crash Killing Three Hires New Counsel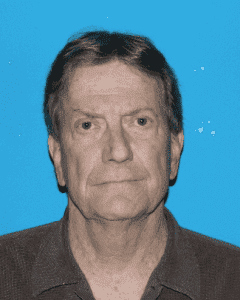 Dr. Danny Anderson

View Photos
Sonora, CA — Sentencing scheduled today was deferred for a local doctor convicted of five felonies relating to a deadly crash, including three counts of gross vehicular manslaughter.
According to Tuolumne County District Attorney Laura Krieg, Sonora physician Danny Anderson appeared in court with new legal representation from Fresno-based Nuttall & Coleman. She says that substituting in attorneys is not unheard of as everyone has a Constitutional right to retain the counsel of their choice up to and through sentencing.
As reported here, Anderson was convicted on July 25 by a jury of his peers after nearly a month-long process and allowed to remain free on bail pending sentencing with the caveat that he wear an electronic monitoring device. Krieg says the Probation Department in its report recommended the maximum sentence, which is just over ten years.
No Longer Free On Bail
Today, following the continuance, the DA recommended and Judge Donald Segerstrom concurred that Anderson be immediately remanded into custody while awaiting his sentencing, which has been pushed to Nov. 30. While all those who planned to read victims' statements had the right to do so today, Krieg says they all deferred making them until then.
In the meantime, Anderson's new counsel, which requested a complete trial transcript that will become available Oct. 1, will review the material to determine if there are grounds for submitting a motion for a new trial.
If such a request is submitted, it would be heard ahead of the sentencing and solidly disputed by Krieg, whose position is that the doctor received a fair trial. If  denied, Anderson would then immediately head to prison to serve out whatever sentence is decided. However, if it is granted, the trial process begins again.
Anderson's wife Diane, who was charged as an accessory and is being tried separately, still has court dates ahead of her trial, which is currently set for Dec. 5.