Three Arrested In Connection With Angels Camp Burglaries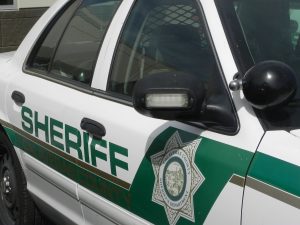 Calaveras County Sheriff

View Photos
San Andreas, CA — Sheriff's officials are sharing details behind arrests made in connection with weekend burglaries off Highway 4 between Copperopolis and Angels Camp.
According to Calaveras County Sheriff's spokesperson Sgt. Rachelle Whiting, deputies initially responded to a possible burglary in progress Saturday afternoon around 3 o'clock at a residence in the 2500 block of Appaloosa Road.
Arriving on the scene they found the property owner blocking the driveway with a vehicle. The owner recounted finding the front door of the residence broken open and two male subjects exiting the house. In the driveway deputies discovered and queried 64-year-old Steven Townsend of Burson and subsequently arrested him for burglary and conspiracy. While they continued to check the area they were unable to locate the second male suspect.
However, less than four hours later, deputies responded to another burglary report at a residence in the 500 block of Appaloosa Road and while conducting a burglary investigation were able to get a possible suspect vehicle description and license plate number from a witness.
Angels Camp Police On The Lookout
That same evening around 9:30 an Angels Camp Police Officer conducted a traffic stop at the Chevron in near downtown Angels Camp after spotting a vehicle matching the description. Responding deputies located several items inside the vehicle that were described as among those missing in one of the Appaloosa Road burglaries.
The driver of the vehicle, 40-year-old Stephen Belt of Sonora, who matched the description of the second burglary suspect, was arrested for burglary and conspiracy as well as possession of methamphetamine and drug paraphernalia.  He also had three warrants out for his arrest from Tuolumne County. Belt's passenger, 39-year-old Riki Eltringham of Angels Camp, was also arrested for an outstanding misdemeanor warrant out of Tuolumne County.
As deputies are still conducting case follow-up, Sgt. Whiting requests that anyone who was in the area of Appaloosa Road on Saturday afternoon with possible information regarding the burglaries to call the Sheriff's Office dispatch line at 209 754-6500.