Man Charged With Vehicle Theft In Sonora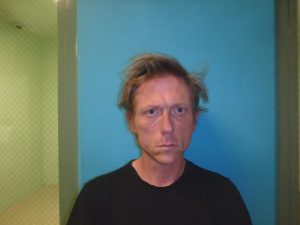 Leif Husman

View Photos
Sonora, CA — The Sonora Police Department reports that a man stole an acquaintance's car from the Lowe's parking lot.
An unidentified woman reported that she and her boyfriend left the Pontiac Grand AM in the parking lot, shortly before midnight, over the weekend, so that the two could walk down to the boyfriend's nearby camp. They were going to get a vehicle part to help fix the RV of her boyfriend's friend, who was later identified as Leif Husman. However, when the two left, Husman allegedly stole the car and took off. The woman called the police and said Husman may be headed to the Chicken Ranch Casino, where the RV was parked.
The Chicken Ranch Security investigated the situation and notified officials at around 1am when Husman pulled up with the vehicle. He was taken into custody and booked into Tuolumne County Jail for vehicle theft.