Black Oak Casino Brings New Music To The Foothills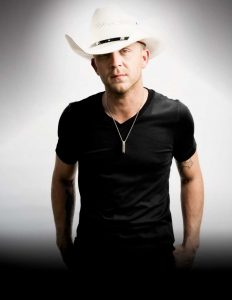 Country artist Justin Moore to kick-off Black Oak Casino Resort concert series

View Photos
Tuolumne, CA — Music lovers in the Mother Lode can kick-up their heels as a new concert series featuring mostly country acts kicks off in May.
Black Oak Casino Resort officials also promise to mix in some classic and alternative rock, along with pop acts. The new Westside Pavilion will be able to hold 6,000 concert goers, with 2,500 reserved seats and 3,500 general admission tickets. Resort Executive Director of Operations, BJ Nelson details, "We have, from tip to tip, about a 140 foot stage, with some big video walls, and a state of the art sound system, and lighting. We're going to have a midway with food and concessions."
In fact, the venue is being touted by casino officials as "the best in technology with the largest video screens of any outdoor venue in Northern California — every seat in the house will have a great view." First to take the stage, and kick-off the summer concert series, on Friday, May 25th, of Memorial Day Weekend, is multi-platinum selling country superstar, Justin Moore. The concerts will run through October with at least eight in the works right now, according to Nelson.  He teases, "I don't have any other artists I can name at this point. I can tell you that we have a lot of exciting things in the works. We have another announcement, which should be coming out very soon for a June 15th date, but I'm not prepared to announce that entertainment just yet."
The 328-acre site is located off of Tuolumne Road next to Summerville High School. It is the same venue that the Fall Strawberry Music Festival, and also the Westside Tribute Band and Brew Fest, are held. Both of which, Nelson confirms, will continue to delight crowds in the improved venue. For concert ticket information, click here.