Elderly Twain Harte Woman Killed In Crash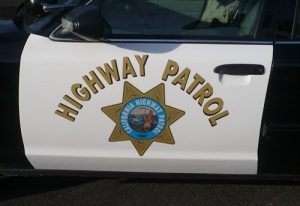 CHP Patrol Car Logo

View Photos
Tuolumne County, CA — New details have been released by the CHP regarding a tragic fatal solo-vehicle crash on eastbound Highway 108 in Tuolumne County this morning.
The CHP indicates that an 81-year-old Twain Harte woman died in the wreck. She was driving a 2007 Kia Sportage east of Tulloch Dam Road. When emergency crews arrived on the scene the SUV was fully engulfed in flames. Officer Faustino Pulido states that she was driving at an unsafe speed for the wet roadway conditions and lost control of the vehicle. He adds, "It [the SUV] traveled into the center median where it collided with a tree and overturned. The vehicle caught fire and a passing motorist stopped and extricated her from the vehicle. The driver was unresponsive and the motorist started CPR."
The driver was pronounced dead at the scene. Pulido relays that she was the only one in the SUV. He indicates, "Impairment is not known at this time pending autopsy results." The name of the deceased is not being released pending notification of family. The accident snarled traffic for about an hour with officers directing motorists.
Of note, CHP officers returned to the same area in the 3 o'clock hour for a similar crash resulting in serious injuries, as reported here. The CHP warns motorists to slow down in these wet driving conditions and always turn on headlights during rain, as it is state law.