Sonora Homeless Task Force To Discuss Panhandling, Loitering And Shelter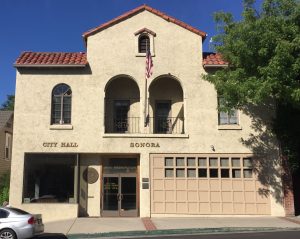 Sonora City Hall

View Photos
Sonora, CA — The Sonora Homeless Task Force has scheduled two discussion items for its meeting later this week.
The group will first talk about potential regulations related to pan handling, loitering, animal waste and similar type offenses. The task force could decide to make a recommendation to the city council on the matter.
The other item is to continue talks about a possible recommendation to the council regarding a low-barrier approach to a homeless shelter in the community. The approach would require those who wish to utilize it meet a minimum number of expectations.
The open to the public Homeless Task Force meeting will get underway at 5:30pm, Thursday at Sonora City Hall.