Four Locals Face Felonies Following Valentine's Day Arrests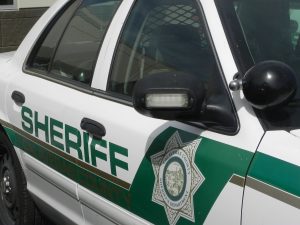 Calaveras County Sheriff

View Photos
San Andreas, CA — Valentine's Day turned out to be a busy one for crime and arrests, according to Calaveras sheriff's officials, resulting in felony charges against four Mother Lode residents.
Calaveras County Sheriff's spokesperson Sgt. Rachelle Whiting recounts that a deputy responding to the IGA Market in Copperopolis for a report involving the cashing of fraudulent checks this past Wednesday followed an investigative trail that resulted in the arrests of three Copperopolis residents on various charges.
According to Sgt. Whiting, while at the grocery store the deputy determined that a known suspect had cashed what appeared to be two checks worth a couple hundred dollars; however under further review they were actually stubs for checks already cashed or deposited elsewhere.
The deputy subsequently located the subject involved, Aurora Herrera, 42, of Copperopolis at a residence on Bear Claw Way. While on scene conducting this investigation, Nicholas McCullough, 35, who was also listed as being associated with the residence, was arrested on two outstanding arrest warrants out of Stockton and Calaveras County; one of which was for felony burglary. Herrera herself was arrested on a misdemeanor charge of cashing fraudulent checks as well as a felony charge of being an accessory after it was determined she lied to the deputy and was attempting to conceal the fact that McCullough was at the residence.
While obtaining statements from other subjects the deputy contacted resident Traci McCullough, 27, who reportedly slammed a door on the deputy after which she became even more combative, hitting the deputy several times while being taken into custody. She now faces a felony charge of battery on a peace officer.
In other felony arrests that day deputies were able to locate a 40-year-old Arnold man and arrest him for alleged violence against a female victim over the previous weekend at a local gas station. Whiting reports that a deputy recognized William Roraback in a vehicle and arrested him during a traffic stop on a probable cause declaration for physical assault, making criminal threats and pointing a firearm at the victim.