Financial Peace University Begins Tuesday In Sonora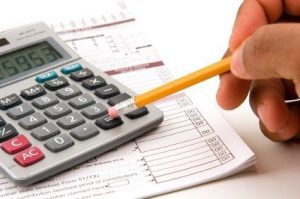 Financials - bills and calculator

View Photos
Since almost every decision involves money, you can become educated on how to become financially secure in five, ten or fifteen years.
Jerry Woodward, Financial Peace University graduate and member of Sierra Bible Church, was Friday's KVML "Newsmaker of the Day".
Financial Peace University is the school that goes along with the Dave Ramsey radio show, heard every weeknight from 6 – 10PM on KVML.
You will learn Dave Ramsey's seven easy-to-follow "Baby Steps" to create a budget, get out of debt, and make a plan for your money. Led by Jimmie Nixon and Woodward.
Beginning Tuesday February 6th from 6:30 – 8:30 PM, Financial Peace University classes will meet at Sierra Bible Church for two hours a week for nine weeks. During the first hour of each class, Dave Ramsey teaches on video. During the second hour, class members come together for small-group discussion. Group members support each other and hold each other accountable as they work together to transform their financial future.
Everyone truly benefits from this program, regardless of age, regardless of income and regardless of marital status.
Over the course of nine lessons, you'll learn how to beat debt, build wealth, find bargains, invest for the future, give like never before and much more! This information will change your life.
The cost for the program is $100 per couple. If a couple refers another couple, each couple gets in for just $50 per couple. This includes a lifetime membership in Financial Peace University, which allows any adult in family to take the course as many times as they want, including adult children. Scholarships are available.
Avoid the common pitfalls and learn what those preparing for retirement wished they knew earlier in life.
So imagine what your life would be like if you had no payments. No credit card payments. No car payments. No home equity loan payments. Not even a house payment.
How much should you save and invest? How much could you have fun with? How much could you give? What if every dollar you brought home represented an opportunity for the future instead of an obligation to the past?
What kind of difference would it make to your family, your community or your church if you had a plan for your finances?
Join Dave Ramsey's Financial Peace University to learn principles for saving, budgeting, investing and getting rid of debt.
To register call Woodward at 209-272-2864 or log on to https://www.eventbrite.com/e/financial-peace-university-sonora-tickets-41141788196
The "Newsmaker of the Day" is heard every weekday morning at 6:45, 7:45 and 8:45 on AM 1450 and FM 102.7 KVML.