Jail Visitor Behind Bars For Bringing In A Firearm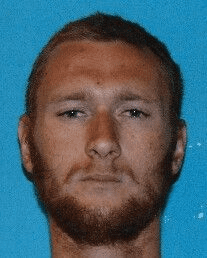 Nathan Buckman, TCSO Booking Photo

View Photos
Sonora, CA — A 22-year-old man now sits in jail on a felony charge, assigned a bail of $20,000 after being arrested while video visiting with a Tuolumne County Jail inmate.
According to Sheriff's spokesperson Sgt. Andrea Benson, deputies were recently dispatched to the jail lobby for a report of a visitor, identified on the lobby register as Nathan Buckman, who was seen on surveillance monitors with a black firearm that he drew from his waistband and brandished at the video camera.
As he was on searchable probation, deputies conducted a search of his person and belongings, including a knapsack that he had moved the firearm into before their arrival and informed them of before they opened it. As she recounts, "Deputies located a black BB gun that said Sig Sauer 1911 and had a small laser pointer attached to the frame rail." Benson provided a photo of the firearm, viewable in the image box slideshow. For a BB gun, she agrees, the look of it might produce significantly more alarm to folks than those more resembling the one in the movie "A Christmas Story."
Regardless of appearance, Benson states, "It is prohibited that any person bring or possesses any instrument that expels a metallic projectile, such as a BB or pellet, through the force of air pressure, CO2 pressure, or spring action, or any spot marker gun or paint gun into a state or local public building or at any meeting required to be open to the public. Thankfully this situation was handled quickly and safely." She adds that displaying anything that would even be construed as a weapon in such sensitive surroundings is in itself alarming and those who might view it as funny might take a pause to first consider the potential consequences.