Funding To Bring More Mentors And Mentees Together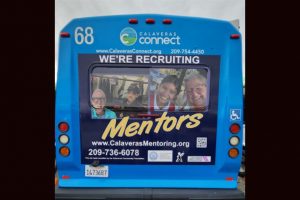 Calaveras Youth Mentoring Program bus ads

View Photo
Calaveras County, CA – Using t-shirts and other mechanisms, Calaveras Mentoring makes a push for mentor recruitment in the county.
The Calaveras Community Foundation is funding a new initiative to promote the Calaveras Youth Mentoring Program (CYMP). The group is looking to recruit new volunteer mentors within the county, with 11 youths currently waiting for a 1-on-1 mentor.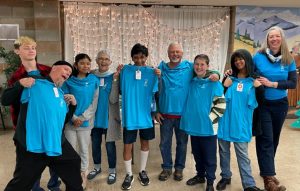 Mentor and mentee spend approximately 2 hours per week together, hanging out, learning new hobbies together, or exploring new parts of the community, according to CYMP. Celebrating her first year as a mentor, Karen Pekarcik says, "Becoming a mentor is not as hard as you think. Supportive staff provides ideas and monthly activities, as well as guidance during the match. It is such a privilege to watch the growth in your mentee; there is so much to gain from a mentoring friendship."
For more information on supporting youth in the county, click here, or call 209-736-6078 to learn how to attend a virtual monthly information session.