Woman With Major Injuries Rescued Hours After Remote Roadway Accident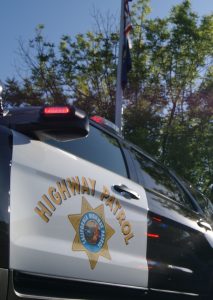 CHP patrol car

View Photos
San Andreas CA – CHP officials say a woman who suffered major injuries after her SUV careened down a steep embankment was discovered by tree workers over the weekend who happened upon the crash.
According to CHP San Andreas Unit, 60-year-old Belinda Mason of Mokelumne Hill had been heading east on Jesus Maria Road west of Music Gulch Road in Jesus Maria last Friday afternoon around 3 p.m. when she somehow lost control while navigating a sharp turn. She wound up traveling about a hundred feet down the embankment before her vehicle, a 2007 GMC Yukon, came to rest on its wheels.
Although officials say she was able to extricate herself, due to her injuries she was unable to make her way back up to the road and stayed there through the overnight hours until tree crew personnel found her the next morning around 9:30.
She was subsequently transported to Mark Twain Medical Center for treatment of her injuries. The CHP notes that neither alcohol nor drugs are believed to be factors in the incident.