Tree Mortality Funding Cut From Governor's Revised Budget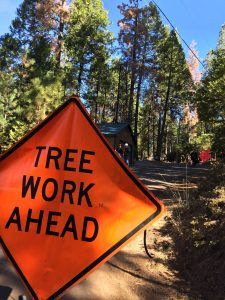 Tree Work sign

View Photos
Sacramento, CA — A Republican lawmaker is upset over the amount of money eliminated from the Governor's budget to fight the tree mortality epidemic.
Republican Assemblyman Jim Patterson says the Governor originally proposed spending $52.7 million in the January budget plan, but the May revised budget reduces the figure to $2-million, less than 4-percent of what was initially proposed.
Patterson, a member of the Assembly Budget Committee, says, "The drought may be officially over, but the tree mortality crisis is not. Trees are still dying and the need to fund local efforts is greater than ever. Now is not the time to slash and burn these vital programs."
At last official count in November, there were around 102 million dead trees in the state resulting from bark beetles  and the drought. When Governor Brown declared Wildfire Awareness Week in early May, he noted that 423,000 dead trees had been removed thanks to the work of local tree mortality task force groups around the state.