California Seeks Rural Help On Transition Away From Gas Tax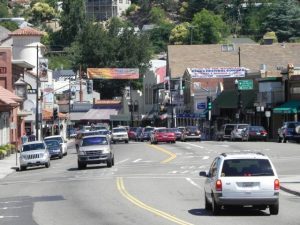 Downtown Sonora

View Photo
Sonora, CA — Caltrans says those picked to participate in a seven-month pilot program will earn up to $250.
The state transportation agency is recruiting Californians that live in either rural or tribal areas to take part in a "road charge" pilot program. As more Californians are purchasing electric vehicles, the state is looking to replace the system that funds roads based on gas taxes. The state is considering a new system where drivers would pay based on the miles traveled.
Up to 500 volunteers will take part in a seven-month simulated road charge system study.
Caltrans Director Tony Tavares says, "Rural and tribal communities have unique travel needs and may interact with a road charge system in different ways. It is essential that Caltrans understands their needs as it develops an equitable and convenient alternative to the gas tax."
There is no charge to participate, and again there is a financial incentive. The participants will take part in a pilot road charge system by reporting mileage and paying mock invoices, and providing feedback on their experiences.
You must be at least 18 to participate. Volunteers interested in taking part can find more information by clicking here.