Crashes And Traffic Hazards Across Mother Lode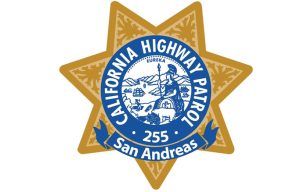 CHP San Andreas Unit logo

View Photo
San Andreas, CA — There are various traffic incidents across the Mother Lode this morning as heavy rain has arrived in the region.
In Tuolumne County, two vehicles have collided on Highway 49 near Jackass Hill Road. A tow truck is responding to the area.
In Calaveras County, there is a mud and rock slide on Murphys Grade Road near French Gulch Road. The county roads department is sending a crew to the area to assess the impacts.
There is an unknown traffic hazard blocking Fricot City Road near the Highway 49 intersection in the San Andreas area. Traffic is still moving freely on Highway 49.
San Andreas CHP Officer Toby Butzler advises travelers over the next couple of days, "We expect that there will be roadway flooding and trees down, so you have to prepare for that type of thing. If a roadway looks flooded, don't cross it. You have no idea how deep the water could be or how fast the water is moving. If you get yourself into trouble, it could be a wait before anybody can get there to help you (because of numerous incidents). If you don't have to go out, stay home. We don't want to have to rescue people, and prefer that people sit home by the fire, enjoy the wet weather, and be safe."
Click here to view the latest weather advisories from the National Weather Service.