Vietnam Vets, Butte Fire, State Of Jefferson On Supes' Agenda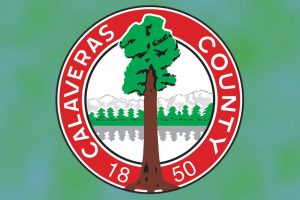 Calaveras County Seal

View Photos
San Andreas, CA – The Calaveras supervisors are gearing up for what promises to be a meeting reflective of strong patriotism and opinions.
Immediately following the Pledge of Allegiance, and brief announcements, the Calaveras County Board of Supervisors will officially recognize the 3.4 million who served during the nearly decade-long war that killed 58,220, physically wounded 304,000, and from which 1,700 are still listed as missing or killed in action on "Welcome Home Vietnam Veterans Day," March 30. The board joins both US Congressional Houses and the State of California in officially recognizing these war heroes for their service and great sacrifice.
While not on the agenda, it is anticipated that members of the public will show to pipe up in response to a posting on the change.org website made this morning relating to a petition originated by Valley Springs resident Michael Magana earlier this month calling for the ouster of a public official. The posting asks petition supporters to come out in time for the public comment period at the beginning of the session to voice displeasure for the supervisors' move last week to make amends for a crack against Mexicans made by District 4 Planning Commissioner Kelly Wooster at the commission's March 3 meeting that went viral on social media and became widely reported in Northern California media.
As previously reported here, last week, the supervisors adopted a proclamation by a 4-1 vote that chastised Wooster for his utterance but accepted his public apology, noting his past performance and service, and further proclaimed that all county public officials and staff would henceforth be required to participate in sensitivity training. This morning Magana's page (click here to view it) reports 982 supporters, unchanged from last week, with an announcement stating: "The Board of Supervisors chose to adopt a proclamation last week to keep Mr. Wooster in his position as Planning Commissioner. Join others to continue to call for his removal tomorrow 3/29 during the evening Board of Supervisors meeting."
Among the slated regular agenda items, the board will get the latest update on Butte Fire Recovery efforts, which include that phase one of debris removal on participating homes within the burn scar is now complete. The supervisors will also receive presentations from proponents of the State of Jefferson and the nonpartisan Keep It California political action committee. The two groups are advocating opposing opinions about potential efforts to affect a legal split of certain Northern California and Southern Oregon counties from their respective states to form a new State.
Tomorrow's meeting is an evening one, slated to begin at 5:30 in the government center supervisors chambers (891 Mountain Ranch Road).